Yesterday I drank a bit with a buddy. At one point, we were planning on heading over to his place for a bonfire. For some reason, I decided I forgot something in the apartment and went to go hop my deck balcony. This was the result: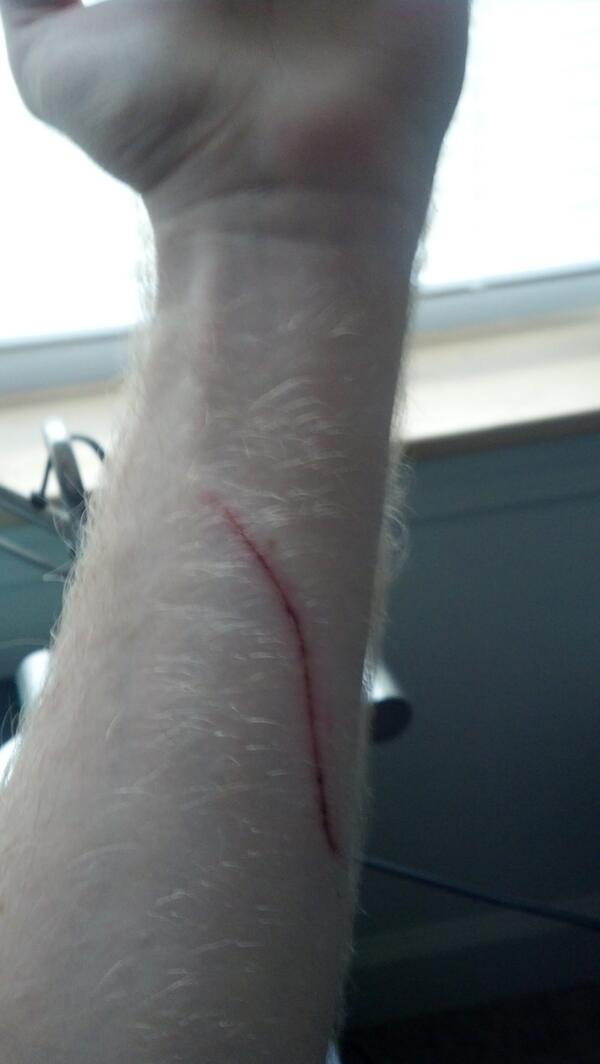 (Not pictured are terrific purple bruises on my left outer thigh and right knee.)
I'm hoping this develops into a badass scar with which to impress girls.
In other news, I woke up today half thinking I was still in my bed in Jersey. It was a bit jarring when I realized I was in VT. My parents are off gallivanting in Austria and Switzerland for the week, whereas I get to start a new unpaid internship on Monday, so eat that, mom and dad!
I also managed to apply to two whole jobs before noon today, so not too shabby for a Sunday.
StS has this ability to drench the listener with the atmosphere it creates. I love doom metal for that.